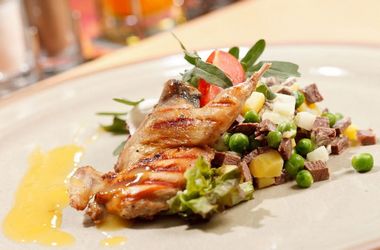 Duration:
20 hours
Cost / group:
3.600 €
Cost / person:
180 €
(max 20 persons)
Modern Greek Cuisine
The Modern Greek Cuisine course is addressed to Chefs, Sous Chefs, Cold & Hot Kitchen Chefs, Catering managers, F&B Managers.
Topics
Historical information about Greek cuisine
Basic principles - Indicative preparations of Greek sauces and soups.
Modern Greek presentations based on Mediterranean tradition with vegetables, pies, stuffed tomatoes, vegetable balls, seafood etc.
Sophisticated Greek fish & seafood preparations based on Cretan, Corfiot and other island recipes
Preparations of Greek dishes based on seafood, olive oil and vegetables.
Composition and presentation of a Greek menu for luxury restaurants
The Greek traditional sweets based on Mediterranean fruits, nuts and pastries. Representative preparations.